My training programs are customized to each dog and guardian.
The number of lessons recommended will be determined after an in home behavior consultation.
For more serious behavior issues, the 7 Lesson Program is recommended including fear and fear reactive behavior.  The larger Programs include all the benefits of more training instruction and support, over a longer period of time.
**Before enrolment, all training programs require a consultation with the exception of puppies
---
PUPPY INTRO
Did you just bring home your baby puppy?  Has it been years since you've had a puppy? Training has changed!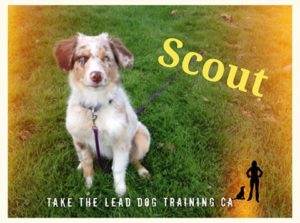 Enjoy the first few months with less frustration; thats Puppy Intro! Learn how to take a proactive approach to nipping and jumping and enjoy those early months without having to wear kevlar gloves or replace shoes, books, couches etc.  Get a head start on
~obedience behaivors that all dogs need to live safely in the human world
~tips on how to handle the dreaded nipping phase and
~most importantly, learn now to safely expose your pup to the world around him.
Puppy Intro Program includes:
2 – 1 hr. 15 min Lessons in your home before your puppy is 16wks of age
Training booklet (training tips, instruction and theory)
Ongoing phone/email support
Topics covered:
House training, nipping, kennel training, jumping up and more
How to safely expose (socialize) your puppy to the environment: dogs and people
Intro to 2 cues:  Sit, Down
$190 +gst
BOOK 
YOUR PUPPY PROGRAM NOW!
---
HAPPY DOG PROGRAM
Do you need to fine tune previous training or introduce obedience to your new dog?
Is your dog jumping up or pulling on leash?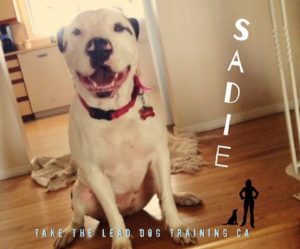 This program can help to fine tune obedience skills or if you are experiencing 1 or 2 minor problem behaviors, this program might be for you also.
Happy Dog Program includes:
3 – 1 hr. 15 min. private lessons
Training handouts
Email/Phone support
$285 +gst
---

POLITE DOG PROGRAM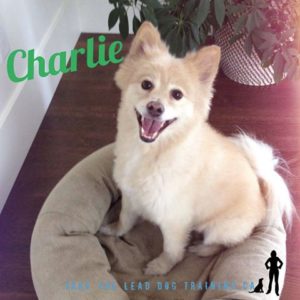 Are you experiencing more problematic behaviors?
Are you a 1st time dog guardian or adopt an adult dog that needs basic training help?
Fear issues developing or getting worse?
This  program is perfect for the guardian that needs more help to make positive and lasting change.   A great program to start working with fear problems or other deeply rooted emotions that may be motivating unwanted behavior.
Polite Dog Program includes:
5 – 1 hr. 15 min. private lessons
Training handouts
Phone/email support
$485+gst
---

GOOD DOG PROGRAM
Great program for serious behavior problems or for guardians that want more
instruction and guidance.  Work through your puppy's teenage months with this program.
This fabulous program gives you more coaching and training time, more support over a longer period of time. Imagine 7 Lessons spread out for the first year of your puppy's life.  Also recommended for dogs experiencing more problematic behaviors: fear or aggression.
Good Dog Program includes:
7 – 1 hr. 15 min. private lessons
Training handouts
Phone/email support
$685+gst